CRRE and The Lamy Group Partner with TRI to Help Shopping Centers Conserve Energy Costs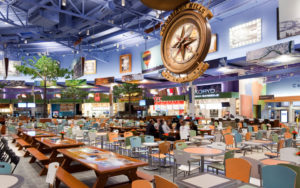 The Center for Retail Real Estate and The Lamy Group are pleased to announce our partnership with TRI Utility Cost Reductions (TRI), an independent, third-party auditor with broad experience in utility bill cost reduction and expense management.
Energy is one of the most significant cost centers for retailers and shopping centers. While in-house operations managers routinely track energy charges, they lack access to the complex coding and tariff structures utilized by electricity and power providers. As a result of the complex billing systems used by most utilities, substantial electricity, gas and telecom overcharges – running into hundreds of thousands of dollars – are frequently not visible to in-house management, and therefore are never recovered.
TRI specializes in recovering these overcharges through an extensive and highly specialized auditing process and delivering these funds to clients. Its client base includes major corporations in a broad variety of industries, and its success rate is 75-80 percent.
TRI typically resolves audits within three to six months and requires simply a recent utility bill and authorization letter to begin the process. TRI is strictly contingency based; if no savings are achieved, the client receives a complete report on the audit outcomes at no charge.*
The TRI Audit Process
An introductory meeting or call is scheduled by TRI to review the client's utility cost history and opportunity for recovery of overbilled funds.
A signed Letter of Authorization is forwarded to TRI on company letterhead, along with the TRI Contingency Agreement and just one month's utility bill.
TRI initiates an independent audit and analysis process with the utility, without any need for client involvement.
TRI delivers a final report on fund recovery to the client; a check for the recovered funds is issued separately by the utility.
For additional information on how a TRI Audit can help reduce shopping center energy costs and enhance overall productivity and NOI, please enter your contact information below. You may also attach a PDF of a recent utility invoice so that we can provide you with additional details on how a TRI Audit can benefit your company.